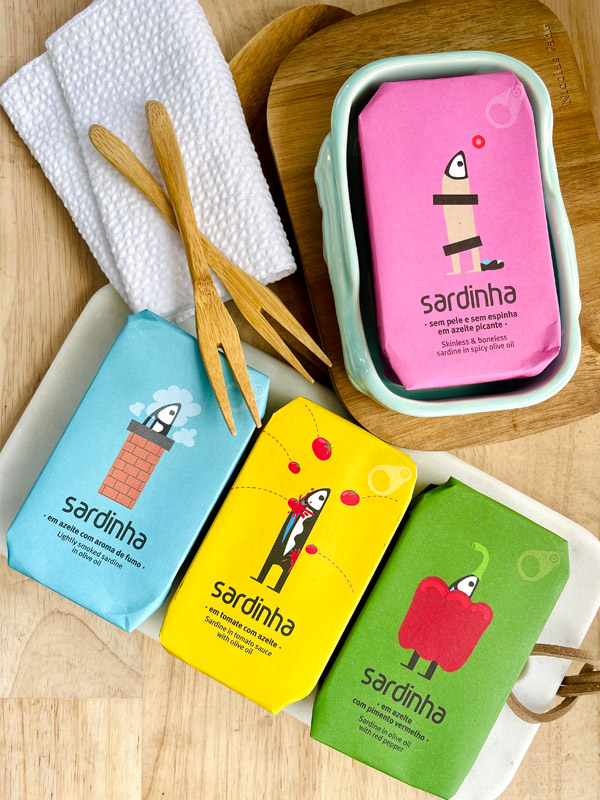 We love a tinned fish. If you're with us on that, you'll love Sardinha. On the outside these Portuguese conservas are fun and modern. On the inside they're packed with centuries-old tradition. Check out our Sardinha lineup and get our recommendation for the perfect wine pairing!Shop in-store daily from 11AM to 8PM or reserve online for easy pick up.
Sardinha's sardines are selected one-by-one and prepared by hand. Using only fresh fish (never frozen!), they're steamed according to the traditional pre-cooked method in Portugal. Choose from four varieties:
Skinless & Boneless Sardines in Spicy Olive Oil
Lightly Smoked Sardines in Olive Oil
Sardines in Olive Oil with Red Pepper
Sardines in Olive Oil with Tomato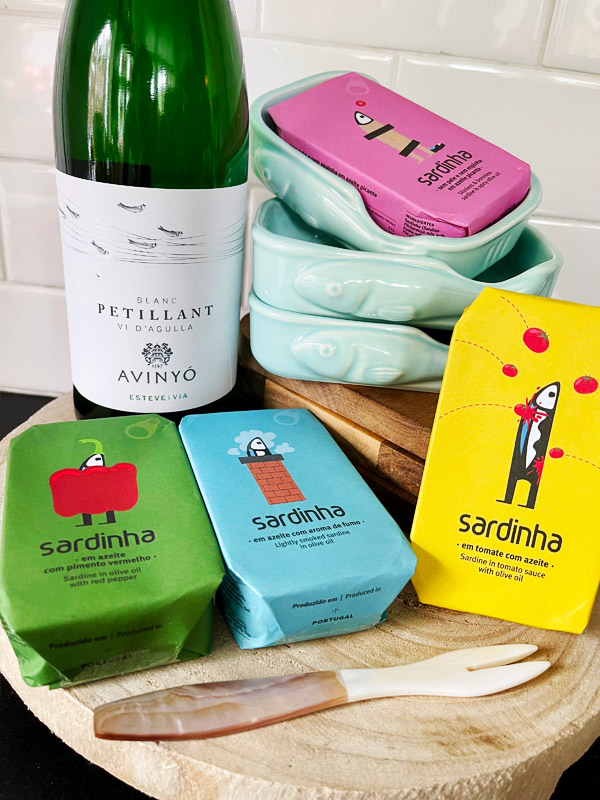 Looking for a wine to complete your conservas happy hour? Available in bottles and cans, Avinyó Petillant Blanc is a low-alcohol, effervescent delight. With delicate notes of honeysuckle, tart grapefruit and lime, it's the perfect pairing for sardines. Even the label features the beloved little fish!